One Year Before Census Day, Inland Empire Launches 2020 Census Complete Count Committee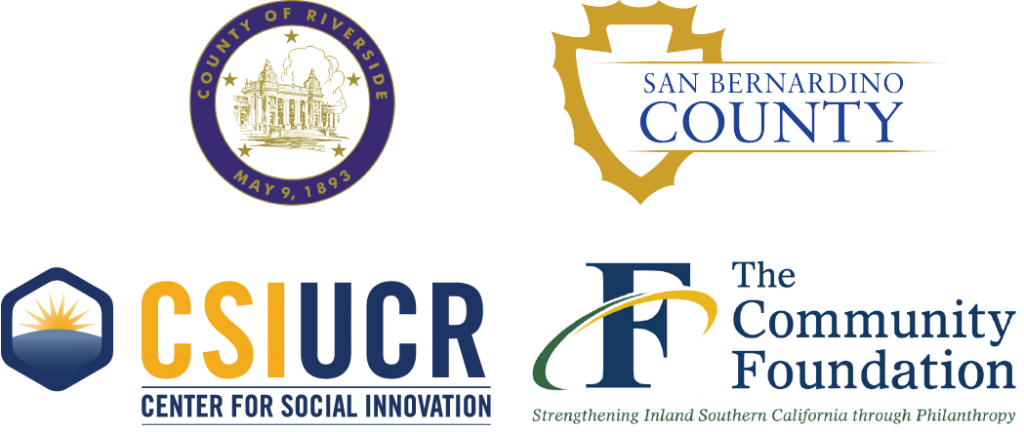 One Year Before Census Day, Inland Empire Launches 2020 Census Complete Count Committee
The effort marks a historic partnership with $5.6 million already raised from public, private sources
April 1, 2019
Riverside County and San Bernardino County took a historic step today, coming together as one unified region and working together on 2020 Census outreach. In particular, each county reaffirmed its participation in the Inland Empire Complete Count Committee (IE CCC), a leadership body that draws on representatives from the nonprofit, government, education, business, and philanthropic sectors.
The goals of the Inland Empire Complete Count Committee are to promote public awareness and participation in the 2020 U.S. Census, with trusted leaders who can develop a Census awareness campaign based upon their wide range of knowledge and expertise.
The IE CCC was built in collaboration with The Center for Social Innovation at UC Riverside (CSI-UCR), which led a consultative process involving government agencies, philanthropy, and the nonprofit sector to produce an innovative design that meets the varying needs of the region.
The IE CCC is led by a steering committee, with Supervisor V. Manuel Perez (Fourth District and Vice Chairman, Riverside County) and Supervisor Janice Rutherford (Second District, San Bernardino County) serving as co-chairs of the IE CCC. In addition, Riverside County and San Bernardino County have been awarded $1.48 million and $1.21 million, respectively, in state contracts to engage in 2020 Census outreach.
"This is a top priority for us to make sure we receive the representation and fair share of funding we need as our region grows," said Riverside County Board of Supervisors Vice Chair V. Manuel Perez. "We will be working closely, as a united regional voice, to gear up for a full count and be a model for the State of California."
"A complete and accurate census is critical to ensuring the fair and accurate allocation of federal and state resources to our residents," San Bernardino County Supervisor Janice Rutherford said. "By coming together, our two counties can help our residents understand how important the census is to the future of our region."
CSI Director Karthick Ramakrishnan noted, "We are honored that both counties and leaders in the philanthropic and nonprofit sector have entrusted us to help build the IE Complete Count Committee." He added that "this effort promises to build the collective capacity of the Inland Empire to plan together and work together, and ensure that we have accurate market data and policy data that serves businesses, nonprofits, and communities alike."
The formation of the IE CCC also coincides with the formal launch of an extensive nonprofit effort on Census outreach led by The Community Foundation serving Riverside and San Bernardino, with $2.4 million in state funding and nearly $500,000 and counting from private philanthropy. The Community Foundation also served on the nominations committee of the IE CCC.
"The Community Foundation is proud to help spread the message that every Californian counts, and to work with our Community Based Organizations to reach hard to count populations," said Michelle Decker, President and CEO of The Community Foundation. "Our nonprofits are often the best trusted messengers, and trust will be critical to a successful Census 2020."
More information on the Inland Empire 2020 Census effort can be found at http://iecounts.organd on social media @iecounts and #IECounts
Media Contacts:
Supervisor Perez: Brooke Federico, bcfederico@rivco.org, 951-955-1110
Supervisor Rutherford: David Wert, dwert@cao.sbcounty.gov, 909-387-4842
CSI-UCR: Karthick Ramakrishnan, karthick@ucr.edu, 818-305-4865
The Community Foundation: Charee Gillins, cgillins@thecommunityfoundation.net, 951-241-7777
#####